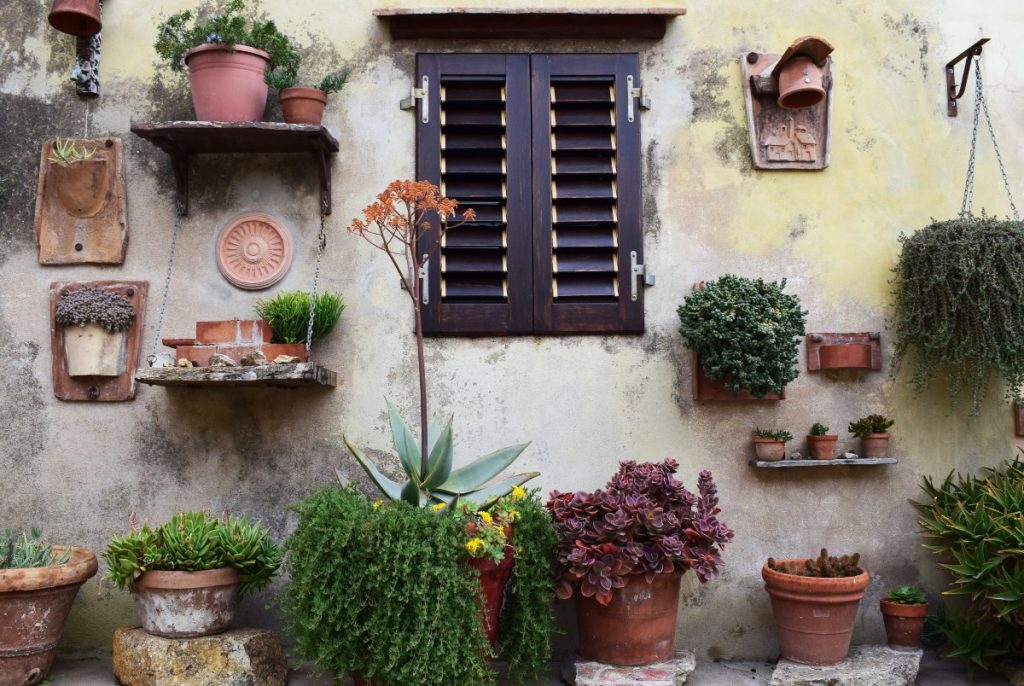 Container gardening is a fun way to get in touch with nature. There are endless possibilities for plant arrangements and creative ideas that can beautify your garden. Here are some container gardening ideas that you might like:
An elegant way to arrange your herbs is by positioning young lemongrass in the center of your pot, adding flowering plumbago around, and filling the outermost edges with basil and rosemary.
An excellent hanging pot arrangement would be to place pink zinnias and yellow tuberous begonias as the focus, then add round zinnias and open petals of the begonias; consider some blue cape plumbago and golden lantana, and topping it off with english ivy cascading over the sides of the pot.
You can fill a rustic freestanding container with a mix of lantanas and impatiens, arranged with Joseph's coat, green coleus, and yellow creeping jenny to highlight your back porch.
You can read more creative ideas here: https://www.southernliving.com/home-garden/gardens/creative-container-gardens.