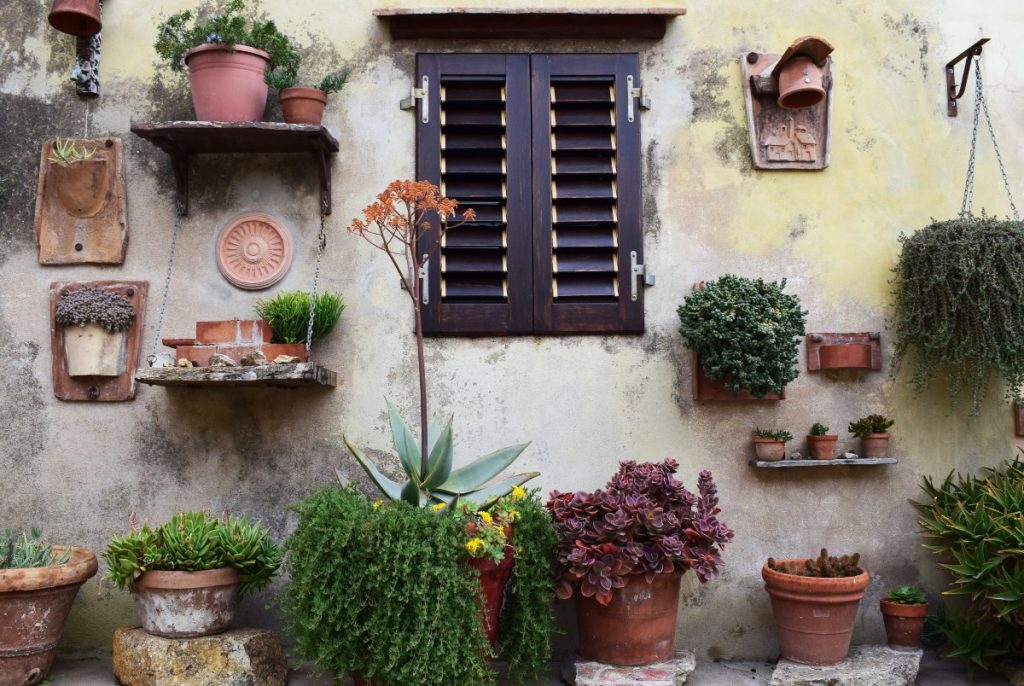 Container gardens are growing in popularity and nowadays they are a common sight in urban settings. While raising plants in containers is not overly complicated, few steps are critical for the success of gardening in containers.
Water and nutrients are as critical for the plants as they are for humans. Care needs to be taken so as not to add too much water, while nutrients can be delivered through the use of fertilizers. The size of the planter is also important and it should have a drain hole at the bottom. In case the pot sits flat on a surface that is not porous, the use of risers is recommended in order to improve drainage.
Key Takeaways:
Many potting soils have no nutrients and need to be supplemented with slow-release fertilizer.
Use items such as tea cups, shot glasses, and small terra cotta pots to elevate containers.
Small pots hold less soil, which gives you less margin for error when watering.
"If your container is skimpy on drainage, don't be afraid to make a few extra holes in the bottom. For ceramic pots, use a drill with a special bit and always wear your safety goggles—these pots can crack."
Read more: https://www.bobvila.com/slideshow/6-secrets-to-a-successful-container-garden-47800