Home and Garden Picture this: It's a warm summer evening, and you're sitting in your backyard oasis surrounded by lush greenery. As the sun sets, the twinkling of string lights illuminates the space, creating a cozy atmosphere perfect for relaxation and entertaining. Transforming your outdoor area into a magical retreat is easier than you think! By incorporating elements like fairy lights, comfortable seating, and strategic landscaping, you can create an enchanting garden that will leave your friends and family in awe.
One way to add an ethereal touch to your garden is by using fairy lights. These delicate strands of tiny bulbs can be wrapped around tree branches or draped over trellises to create a magical ambiance once the sun goes down. Additionally, consider hanging them in mason jars or glass bottles scattered throughout the space for a whimsical effect. Not only do they provide soft lighting but they also add an element of charm that will transform any ordinary outdoor area into an enchanted paradise.
Another must-have for a captivating garden is comfortable seating. After all, what good is having a picturesque setting if there's nowhere to sit and enjoy it? Opt for plush lounge chairs or hammocks where you can curl up with your favorite book or bask in the tranquility of nature. Pair these cozy seats with ottomans or side tables to create functional nooks where guests can place their drinks or snacks while socializing under the stars.
Why do you need a home and garden?
Having a home and garden is more than just owning property. It is an investment in your overall well-being and happiness. A home provides a sanctuary from the outside world, a place where you can relax and be yourself. It is a space that reflects your personality, values, and style.
Your own garden is like a blank canvas waiting to be painted with beautiful Perennial flowers, lush greenery, and charming decor. It offers not only aesthetic pleasure but also numerous health benefits. Being surrounded by nature has been proven to reduce stress levels and improve mental well-being. Gardening itself can also be therapeutic, allowing you to reconnect with the earth and find solace in nurturing life.
Having a home and garden enables you to create lasting memories with family and friends. Whether it's hosting summer barbecues or simply enjoying quiet moments in your outdoor oasis, these spaces provide opportunities for quality time spent with loved ones. Your home becomes the heart of social gatherings – a place where people feel welcome and connected.
Owning a home with a beautiful garden goes beyond mere aesthetics or property value; it adds meaning to our lives on multiple levels – from providing sanctuary from the outside world to boosting mental well-being, fostering connections with loved ones, and creating memories that last forever. So why wait? Create your enchanting garden oasis today! Why do you need a home and garden?
Social benefits
A garden oasis is not just a space of beauty and tranquility; it also offers a range of social benefits that can enhance our overall well-being. One key benefit is the opportunity for social interaction with family, friends, and neighbors. Whether hosting a casual picnic or organizing a garden party, your oasis becomes a gathering place that fosters connection and strengthens relationships.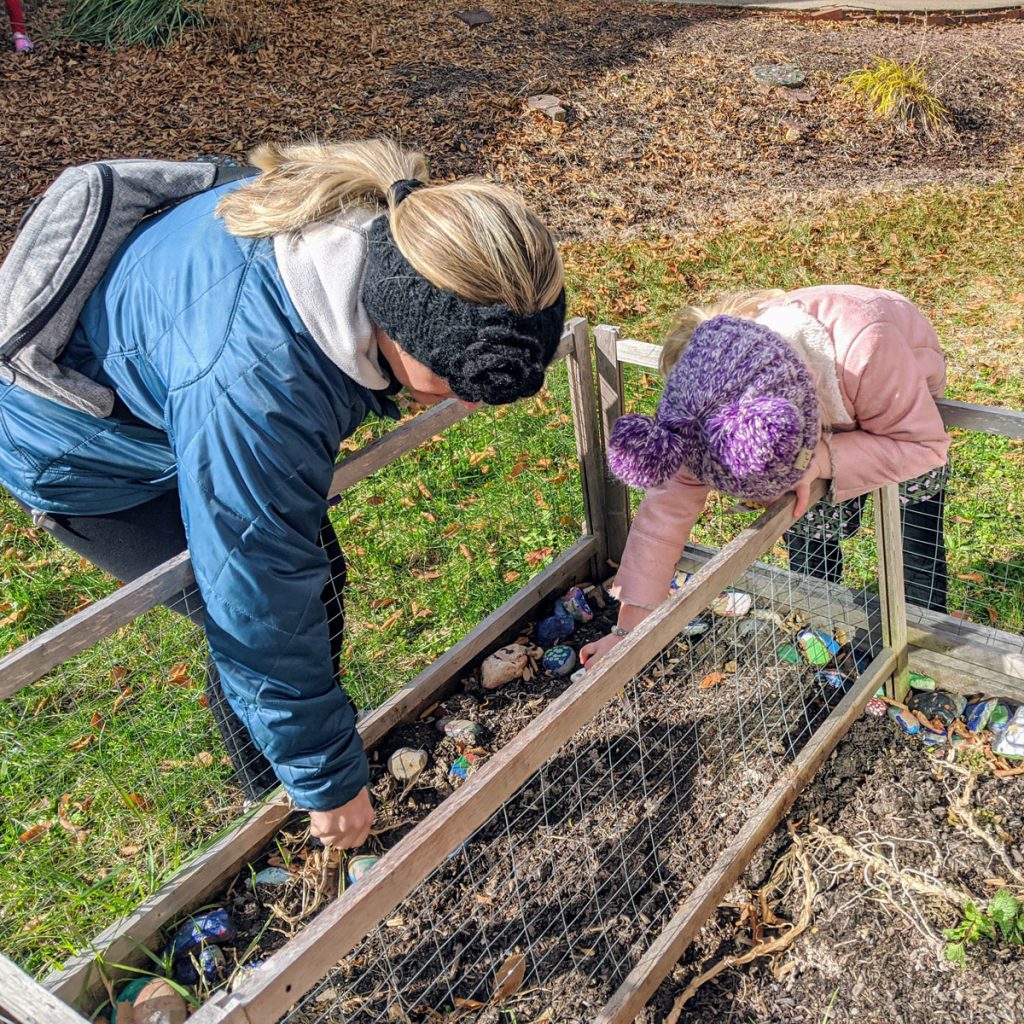 Additionally, creating an enchanting garden oasis can also contribute to the sense of community within your neighborhood. A beautiful garden can be an inspiration for others, encouraging them to cultivate their own green spaces and enhance the overall aesthetic appeal of the area. By sharing tips and advice with fellow gardening enthusiasts, you have the opportunity to foster relationships with like-minded individuals who appreciate the beauty nature has to offer.
Furthermore, a garden oasis can act as an open invitation for wildlife, attracting birds, bees, butterflies and other creatures that greatly contribute to biodiversity in urban environments. Watching these fascinating visitors go about their business can provide hours of entertainment while igniting curiosity about ecology in both children and adults alike.
While creating an enchanting garden oasis may initially seem like a personal endeavor driven by aesthetics alone – it actually offers significant social benefits as well. From fostering connections between loved ones, and inspiring neighbors to develop their own green spaces, to providing opportunities for observing wildlife: your backyard sanctuary holds immense potential beyond its visual appeal. So why not embark on this rewarding journey today?
Home and garden the Importance of it being well-maintained
A well-maintained home and garden is not just a matter of aesthetics; it can have a significant impact on our overall well-being. Research has shown that spending time in a beautiful, well-kept space can reduce stress levels, boost mood, and improve mental clarity. By taking care of our home and garden, we are investing in our own happiness and peace of mind.
In addition to the psychological benefits, maintaining a well-kept home and garden is also crucial for practical reasons. Regular maintenance tasks such as cleaning gutters, trimming hedges, and repairing broken fixtures can prevent more significant issues from arising later on. By staying proactive in the upkeep of our living spaces, we save ourselves from potentially costly repairs or renovations down the line.
Furthermore, a well-maintained home and garden create an inviting environment for family gatherings and social occasions. When we take pride in our living spaces by ensuring they are clean and presentable, we make others feel welcome when visiting us. This not only improves relationships with friends and family but also allows us to fully enjoy the pleasures of hosting events or simply spending quality time together outdoors amidst the beauty of nature right in our own backyard.
Creating a welcoming entryway: curb appeal matters
Your entryway sets the stage for your home, giving visitors a glimpse of what awaits them inside. Curb appeal is not just about maintaining the exterior of your property; it's about creating an inviting space that exudes warmth and charm. A well-designed entryway can make all the difference in turning a house into a home.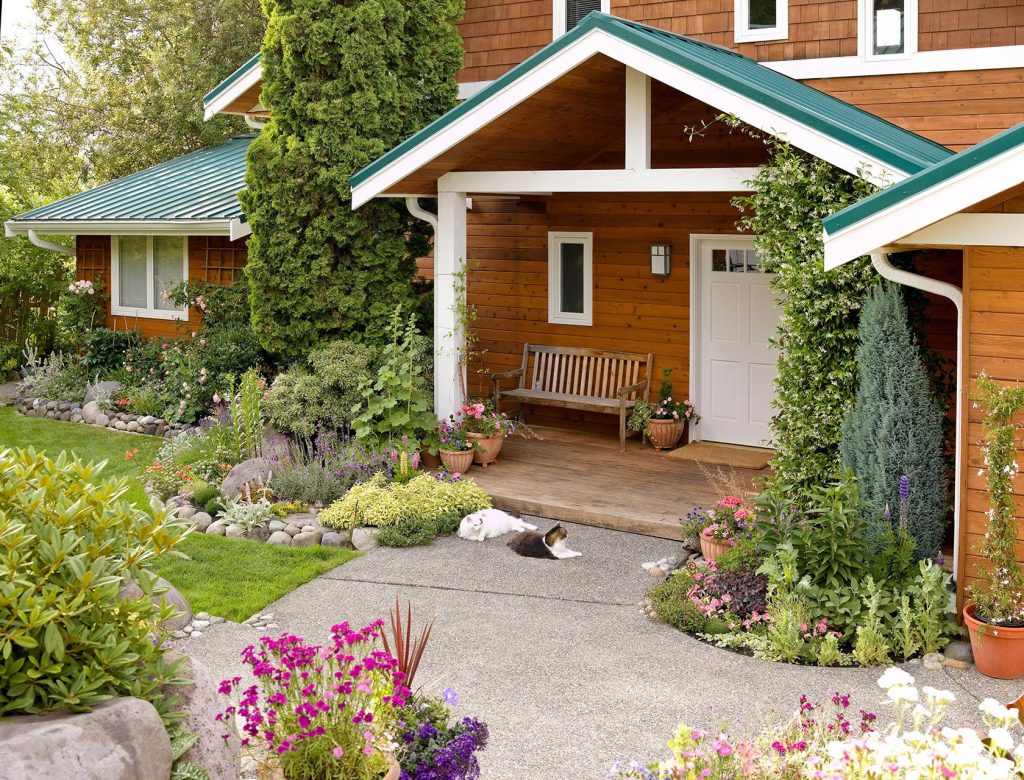 When thinking about your entryway, consider how you can enhance its welcoming vibe. A simple yet effective way to create a warm first impression is by adding potted plants or flowers to frame the entrance. The vibrant colors and fresh scents will instantly uplift the atmosphere, making guests feel eager to step inside. Additionally, don't underestimate the power of lighting – strategically placed lamps or lanterns along your pathway can create an enchanting ambiance as night falls.
Take advantage of creative opportunities to personalize your entryway and add character to your home. Consider including unique elements such as a custom-made doormat with a playful message or decorative accents that reflect your personal style. These small touches not only make guests feel immediately welcomed but also provide an opportunity for you to express yourself through design. Remember, first impressions matter – investing time and effort into creating a welcoming entryway will leave a lasting impression on all who enter your home.
Designing functional and beautiful outdoor spaces
Designing functional and beautiful outdoor spaces is an art that requires careful attention to detail and a balance between aesthetics and practicality. When it comes to creating the perfect garden oasis, it's essential to consider how the space will be used and what elements are necessary for its functionality. For example, if you enjoy hosting gatherings with friends and family, incorporating ample seating areas, a dining space, and a fire pit can transform your garden into an inviting entertainment hub.
In addition to functionality, incorporating aesthetically pleasing elements in your outdoor space can enhance its overall beauty. Adding colorful flowers, lush greenery, or even a water feature can create a sense of tranquility and serve as focal points in your garden oasis. Consider using a mix of textures and materials like stone pavers or wooden decking to add visual interest while ensuring durability against the elements.
Remember that designing outdoor spaces is not just about creating something visually appealing; it's also about making it functional for everyday use. Whether you want a space for relaxation or entertaining guests, carefully planning the layout of your garden oasis will ensure that every nook serves its purpose without compromising on beauty. Ultimately, by striking the right balance between functionality and aesthetics, you'll be able to transform your outdoor space into an enchanting haven where you can truly unwind and connect with nature.
Tips for sustainable gardening and eco-friendly practices
When it comes to creating a garden oasis, incorporating sustainable and eco-friendly practices can not only help you create a beautiful space but also reduce your environmental impact. One of the easiest ways to start is by composting. Instead of throwing away organic waste like kitchen scraps and yard trimmings, turn them into nutrient-rich compost that can be used to fertilize your garden. This not only reduces the amount of waste going to landfills but also provides natural nourishment for your plants.
Another important aspect of sustainable gardening is water conservation. Install rain barrels or collect rainwater in containers, which can then be used to water your plants during dry spells. Additionally, consider planting native species that are well-adapted to the local climate and require less watering. Lastly, take advantage of natural pest control methods by encouraging beneficial insects like ladybugs and lacewings into your garden by planting flowers they are attracted to.
By following these simple tips for sustainable gardening and eco-friendly practices, you can create a beautiful garden oasis while minimizing harm to the environment.
Indoor plants: bringing nature into your home
Indoor plants have become increasingly popular over the years as people seek to bring a touch of nature into their homes. Not only do they add beauty and color to any space, but they also provide numerous benefits for our well-being. Research has shown that having indoor plants can improve air quality by filtering out harmful pollutants and increasing humidity levels. Additionally, they can help reduce stress and promote a sense of calmness and relaxation.
One interesting aspect of indoor plants is their ability to positively affect our mental health. Studies have demonstrated that being around greenery can enhance mood, increase productivity, and even improve cognitive performance. This is because the presence of plants indoors triggers our connection with nature, providing a sense of tranquility that can help alleviate anxiety and depression symptoms.
Furthermore, indoor gardening allows individuals living in urban areas or small apartments to experience a taste of nature without the need for outdoor space. Whether it's adding leafy ferns in your living room or placing herb pots in your kitchen, incorporating indoor plants into your home decor creates an inviting atmosphere that brings life to any room. So why not introduce some vibrant greenery into your home? It's an effortless way to create an enchanting garden oasis right within your four walls.
Practical home organization solutions for every room
The key to maintaining a peaceful and organized home is having practical organization solutions in place for every room. In the kitchen, consider investing in drawer organizers and cabinet shelves to maximize storage space. This will not only make it easier to find your cooking utensils and ingredients, but it will also create a clutter-free environment for meal preparation.
In the living room, embrace functional furniture pieces that offer hidden storage options. Coffee tables with built-in drawers or ottomans with removable tops are perfect for stashing away blankets, remote controls, and other odds and ends. By making use of these clever organizational solutions, you can keep your living room tidy without sacrificing style.
When it comes to the bedroom, invest in under-the-bed storage containers that utilize this often-overlooked space. These containers are perfect for storing out-of-season clothing or extra bedding while keeping them easily accessible when needed. Additionally, a hanging shoe organizer on the back of your closet door can free up valuable floor space while efficiently displaying your footwear collection.
By implementing these practical organization solutions throughout your home, you'll be amazed at how much calmer and more serene your living spaces become. Not only will they help declutter each room, but they'll also allow you to spend less time searching for items and more time enjoying an enchanting garden oasis right in your own backyard.
Embrace the beauty and serenity of home and garden
There is a magical quality about having your own home and garden. It's an oasis where you can retreat from the stresses of daily life and connect with nature. The beauty and serenity that comes from carefully tending to your garden can have a profound impact on your well-being.
When you step outside into your garden, it's like entering a different world altogether. The vibrant colors of flowers in bloom, the soothing sound of water trickling from a fountain, and the gentle rustle of leaves in the breeze all combine to create a serene atmosphere that instantly calms the mind. Spending time in this tranquil environment allows you to recharge and find solace in nature.
Beyond its aesthetic appeal, a well-maintained garden also offers numerous health benefits. Gardening is a form of physical activity that helps improve strength, flexibility, and overall fitness levels. It can also reduce stress and anxiety, promote better sleep, and boost mood by releasing endorphins. So embracing the beauty of your home and garden creates an enchanting oasis for relaxation and contributes to your overall well-being.