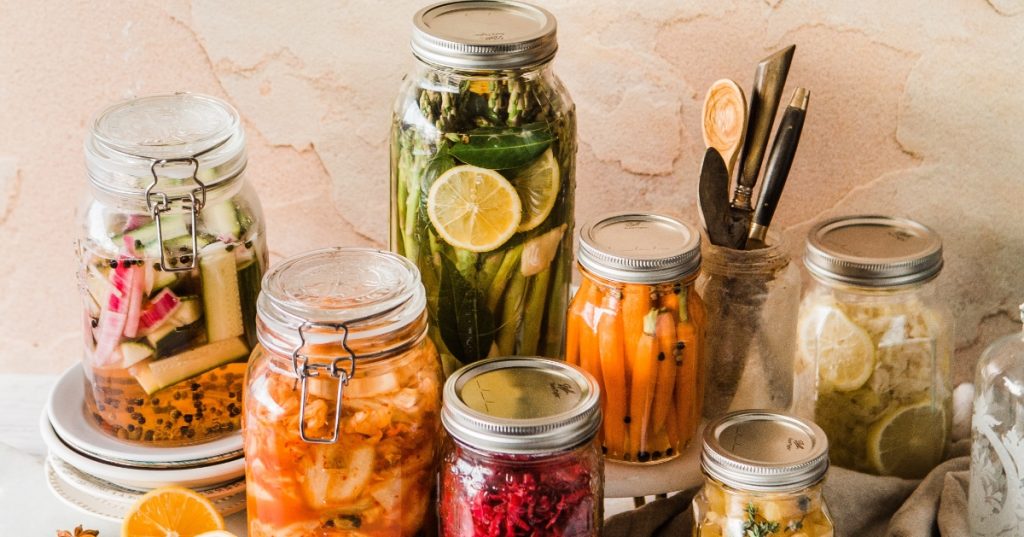 Culturing food is using bacteria or yeast to break food down into simpler parts and preserving it. This process is essential for people who want to save money and prevent food waste. To avoid waste, you need to make the most out of the extra cultured foods that you may have.
Key takeaways:
If you have extra whey, you can use it as a substitute for water in baking recipes, drink it as an electrolyte drink, use it as a skin toner for the face, or add it to salad dressings.
You can make use of extra kefir grains by combining them with a sweetener to make gelatin candy, add them to your compost pile, or feed the grains to your chickens or pets.
An excellent way to use vegetable peelings and scraps is by chopping them into small pieces, throwing them into a jar, add a brine over the vegetables, let them culture, and voila, you have a multi-colored condiment for your meals.
Find more ways to use extra cultured foods here: https://www.culturesforhealth.com/learn/general/getting-frugal-with-cultured-foods/.